Wessels Launches New E-Commerce Site
March 2021
Contact: Rebecca Bennett- Marketing Coordinator
[email protected]
317-888-9800
For Immediate Release
Wessels Company Introduces New Website
Greenwood, IN – Wessels Company has unveiled a brand-new e-commerce website called WesselsVessels.com. At the time of launch, users can browse through an interactive version of the Wessels product catalog, as well as download brochures, submittals, manuals and 3D models like SAT's, STEP's, and Revits.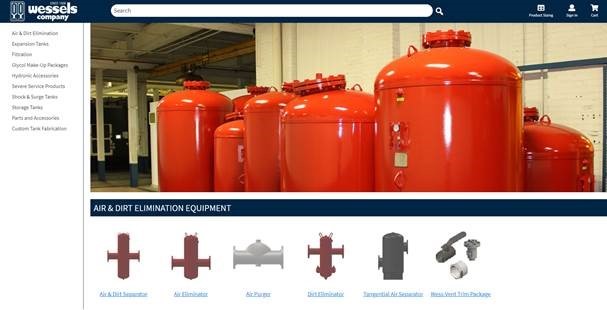 In the coming weeks, rolling updates to WesselsVessels.com will include new products, add-to-cart quote requests, and special pricing for select customers. Eventually, new customers will also have the option to create accounts to unlock purchasing directly through the website.
Wessels Company's corporate website, westank.com, will continue to be operational as the central place to get the latest news, information, press releases, and more. Wessels looks forward to promoting the new e-commerce site to make ordering a more streamlined, user-friendly experience.
###