Cartridge Filter Vessels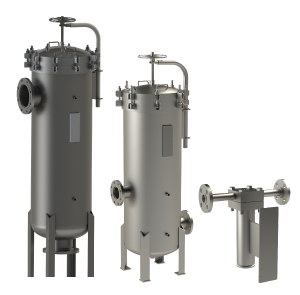 WesFlo® Filtration
The WesFlo® cartridge filter series include single and multi-cartridge filter housings, high pressure, and high flow vessel designs for a broad range of liquid and gas applications. High flow (HF) series is designed to handle flow rates of up to 6,650 gpm.
The standard cartridge filter (CF) series can accommodate double open-end and single open-end cartridges in various lengths. The high pressure (HP) series is rated up to 1,610 psi. All tanks are designed and fabricated in accordance with ASME boiler and pressure vessel codes.
Looking for a bag filter vessel?
  Divider

CF Series:
Built in accordance with the ASME boiler and pressure vessel code (non-ASME available)
Available in carbon steel, 304, or 316L stainless steel
Maximum flow of up to 2,040 gpm
Maximum design temperature of 500°F

  Divider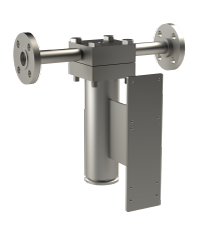 HP (High Pressure) Series:
Built in accordance with the ASME boiler and pressure vessel code (Non-ASME available)
High Pressure rating up to 1,610 psi
Available in carbon steel, 304, or 316L stainless steel
Maximum flow of up to 18 gpm
Maximum design temperature of 500°F

  Divider

HF (High Flow) Series:
Built in accordance with the ASME boiler and pressure vessel code (Non-ASME available)
High flow rate up to 6,650 gpm
Vertical or Horizontal
Available in carbon steel, 304, or 316L stainless steel
Maximum design temperature of 500°F

  Divider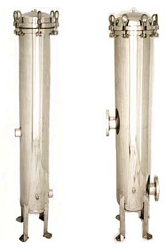 4NCF Series:
Non-ASME
Flow rate up to 380 gpm
Available in 304 stainless steel
Maximum design temperature of 300°F