🛒 Big E-Shop Update: Order Status Tracking and More
Wessels Company's e-shop ordering platform WesselsVessels.com has gone live with its biggest update yet! Thanks to input from over 460 unique users from around the world, we're excited to announce these new, highly requested features.
Order Status and Custom PO Numbers

Now you can view your Wessels order number, your custom-entered purchase order number, order status, notes, and shipping information all on one screen by clicking the orders link on your account dashboard. To find the date of your order and order summary, click the blue order number link on the far left.

Admin accounts will be able to see all orders placed by users from their organization, while individual users will only see a history of their own orders. Please allow 1-2 business days for order information to populate after you've received your order acknowledgement.
Auto-load Default Shipping Notes
You can also now save custom shipping notes to your account by clicking the Addresses link on your acount dashboard. Add and save your information here and it will auto-load into all of your future orders. You can still change this during check-out, but if you find your shipping information rarely changes, you can save time by adding it here and having the system auto-fill the information for you.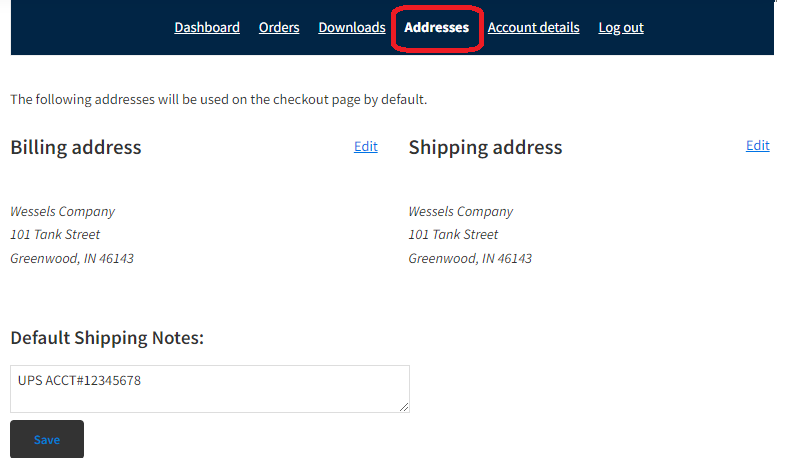 Order Confirmation Page
Finally, we've added an order confirmation page to give you one last chance to double-check your order information before submitting it to Wessels. Make sure everything looks correct, click confirm, and then you should receive an order processing email immediately. One of our customer service representatives will then follow-up with an order aknowledgement to finalize the order and release it for production.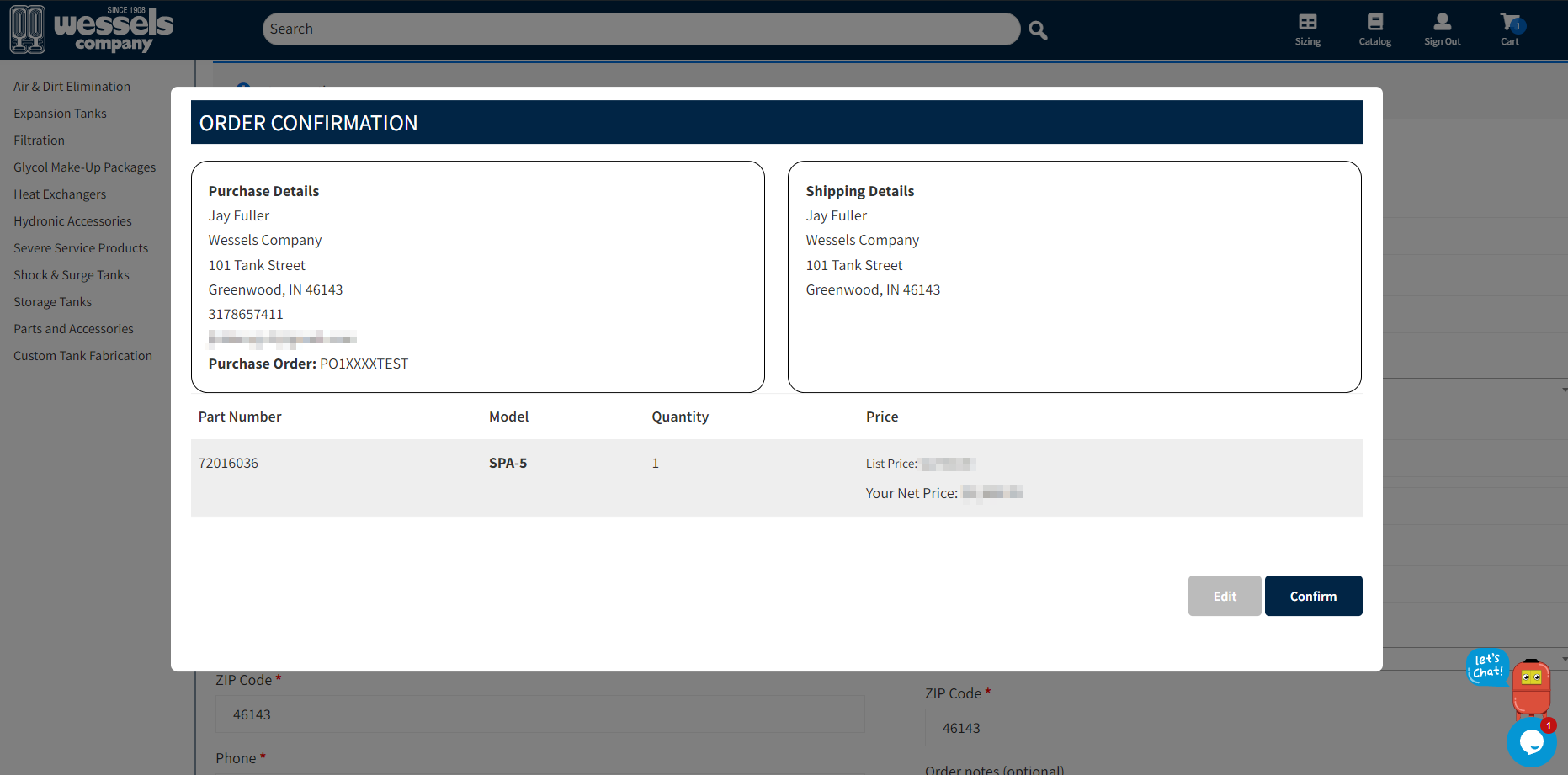 Future Roadmap
Wessels is dedicated to continuing to improve our online ordering and tracking platform WesselsVessels.com. We're currently working on optimzing both of our websites for mobile use and we've made a slew of small improvements, such as catalog style matching and updated menu systems, to improve functionality accross the board. We're always looking for feedback and suggestions for future features. Have questions or some ideas on how we could improve? Please message us at [email protected] and let us know!