Wessels Employee Wins Student Achievement Award
Wessels Company's student employee, Ashton Conley, has Won the Student Achievement Award from Central Nine Career Center in Welding Technology.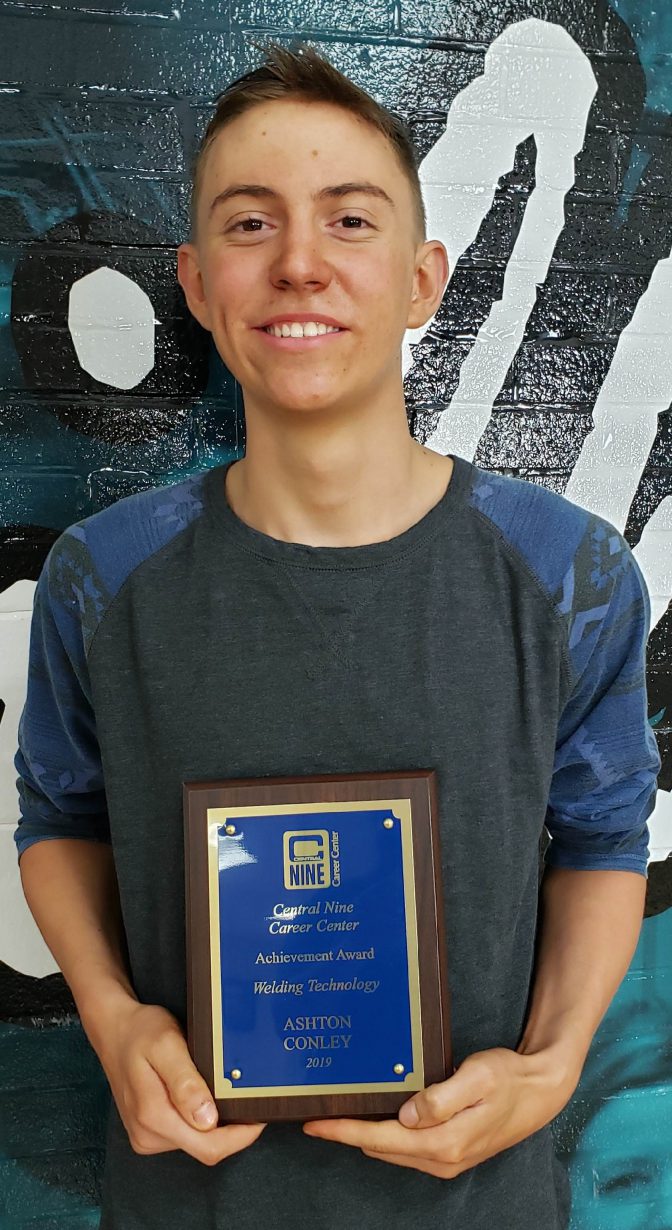 The Achievement Award is given to an outstanding Central Nine Career Center senior who is in the second year of their program and has exhibited outstanding work, good attendance, is a good citizen and has shown outstanding work ethic in the classroom and lab. Only one award is given in each program and Ashton earned the award within in the Welding Technology program.
Welding instructor Jason Wiley recalls, "The second year I got him, unfortunately he had some problems at home I didn't realize, and it turned out, you know, his house burned down."
But Wiley says, he didn't let his issues at home stop him from
excelling.
"I thought right to myself right then, this guy is good enough to go out already, he's worked hard enough he can do it, so I called Bob and Wessels is here to honor him," Wiley said. "That's how much they think about him there, and they gave him a job and the next thing you know, I'm seeing Bob and he's telling me what a great guy (Ashton) is and how hard he works."
"He's a hard worker," Bob says. "I'm happy he was selected
for this award."
Ashton has worked at Wessels since September 2018 and plans to attend Hobart Welding Technology Institute in October to attain more welding certifications.
Wessels Company proudly congratulates Ashton Conley on earning this award.