How To: Troubleshoot the WessView Bladder Integrity Monitor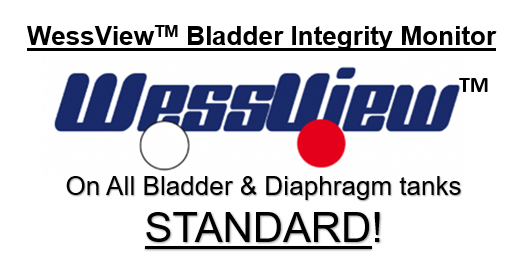 The WessViewTM bladder integrity monitor from Wessels Company is a quick, at-a-glance indicator letting you know if water has breached your tank's internal bladder or diaphragm.
The design uses a desiccant that sits on top of a red disk. If the desiccant touches water and dissolves, the bright red disk will start to show. If the tank is charged with an air compressor in the field, the desiccant can turn pink, yellow, brown, or black if the air is moist or contaminated with oil or glycol.
The WessViewTM is replaceable. If you need to replace your WessViewTM, you must make sure you release air pressure from the tank beforehand.
WARNING! Release air pressure from the tank before replacing WessViewTM. Failure to remove air may lead to serious injury or death.